Who We Are
Enodo Economics is an independent macroeconomic, political and geopolitical forecasting company that focuses on China and its global impact. Our clients are typically struggling to interpret economic or political developments in China. We help by presenting in-depth analysis with clear conclusions to guide investment, business and policy decisions.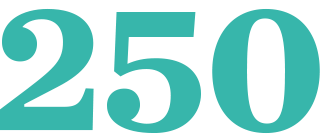 Our team has over 250 years of combined experience, covering China's economy and politics.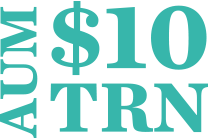 The firms we advise manage a total of more than 10 trillion dollars.

We helped raise £558,062 for Cardboard Citizens, a London charity making life-changing theatre, with and for homeless people for more than 25 years.
What We Do
Enodo Economics was founded by Diana Choyleva, a globally respected economist and analyst, who has been forecasting developments in China and beyond since 2000.
She and the Enodo team untangle complexity, challenge the consensus, and make sense of the future to present clear conclusions to guide your investment, business and policy decisions.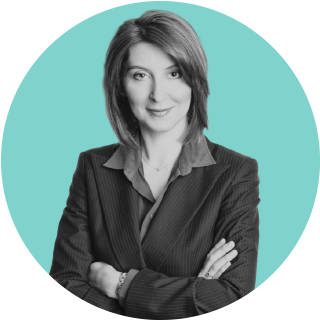 Diana Choyleva
Chief Economist
Diana is recognised as one of the foremost experts on the Chinese economy. As Mervyn King, governor of the Bank of England from 2003-2013, said of her, "It is increasingly rare to find an economist who eschews the conventional wisdom and is prepared to think for herself. In today's uncertain world it is a priceless quality. Diana Choyleva is such a person."
In her words, Diana says: "To understand the Chinese economy you have to understand the communist mind, and I have the unlikely advantage of having grown up in Bulgaria before the Berlin Wall came down. But, having been trained by some of the greatest Western economists, I also understand how the market economy works. I am one of the few economists who really knows capitalism, communism and how the two have come together in China."
Diana joined JPMorgan Asia Growth and Income plc as a Non-executive Director to the Board in March 2023.
Diana set up Enodo Economics, an independent macroeconomic forecasting company, in 2016 to untangle complexity, challenge the consensus and make sense of the future.
For 16 years prior she worked at Lombard Street Research, most recently as their chief economist and head of research. In that role, she set the agenda for the firm's team of economists and strategists while conducting her own global analysis. She joined LSR after completing her master's degree in economics in 2000, and over the years has covered a wide range of developing and developed economies. Diana became a director of LSR in 2005 and headed the firm's UK service from then until 2009. Between 2010 and 2013 she was based in Hong Kong overseeing LSR's expansion in Asia.
She has co-authored three books on China and the global economy. In 2022, she co-authored 'China's Quest for Financial Self-reliance - How Beijing Plans to Decouple from the Dollar-Based Global Trading and Financial System'. In 2011, she published "The American Phoenix", which predicted a wrenching slowdown in China and a troubled decade for Europe but greater resilience for America's economy. In 2006 "The Bill from the China Shop" explained how Asia's savings glut was driving US households ever deeper into debt and why the process was unsustainable.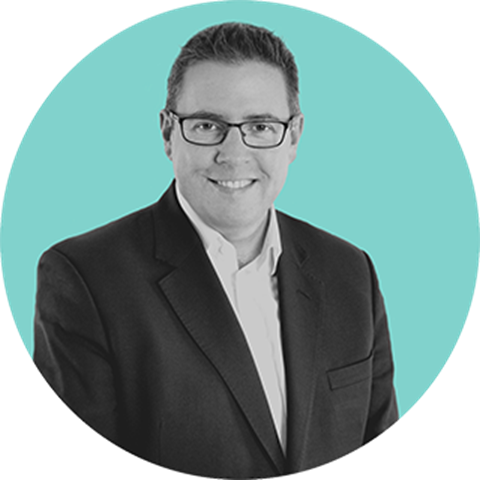 Seamus Keaveney
Chief Executive Officer
Seamus knows what matters to the end users of economic analysis and insight. He is the voice of the customer at Enodo. It is down to him that our clients acclaim our technology platform and the way we make our economic intelligence available. "Enodo has the best platform to present and deliver its analysis. This is how the research of the 21st century should look," says Henry Maxey, CIO, Ruffer.
In his words, Seamus says: "In a world of information overload, I understand that concise and clear content, delivery platform innovation and client relationships are imperative. As you would expect, these are the areas where Enodo Economics strives for excellence."
Seamus joined Enodo Economics as CEO in November 2016. Since graduating from the University of Warwick in 1995, he has had a commercial career focused on news, commentary and independent research services for the financial industry. He has held senior positions at Dow Jones Newswires, Reuters Breakingviews and Lombard Street Research.
He has successfully managed global sales, operations and IT teams focused on providing products and services for institutional asset managers, hedge funds, private equity firms, pension funds, family offices and investment banks.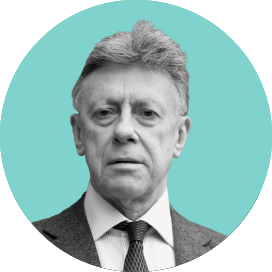 Nigel Inkster
Geopolitical and Intelligence Analysis
Nigel has had a long career as a security and intelligence expert. Understanding China is not just about China in isolation. To understand China, you have to be able to read its long-term strategic intentions, especially at this time of tectonic political change. As James Mulvenon at SOS International LLC says, "Nigel Inkster fuses impressive academic learning with decades of experience as a senior intelligence professional."
In his words, Nigel says: "I have followed China's development from the Cultural Revolution to the present day and have sought to analyse this within both the context of China's history and culture and the contemporary global strategic context. I regularly read, listen to and watch Chinese-language media and seek to combine what I learn from this with my own first-hand experience."
He worked for the International Institute for Strategic Studies, a London think-tank, from 2007 to 2017. Prior to that he served for 31 years in the British Secret Intelligence Service, retiring at the end of 2006 as assistant chief and director of operations and intelligence.
His research has focused on transnational terrorism, insurgency, transnational organised crime, cyber security, intelligence and security and the evolving character of conflict. He has written and broadcast on all these topics and has also been engaged in a variety of para-diplomatic activities on behalf of the UK government, including leading a Sino-UK Track 1.5 Cyber Security Dialogue. In 2020, he authored "The Great Decoupling: China, America and the Struggle for Technological Supremacy", a book published by Hurst and which Professor Rory Medcalf described as, "A timely, sane and compelling account of the techno-strategic contest that will shape the worlds of 2020s and beyond". In 2016, he authored China's Cyber Power, an IISS Adelphi book published by Routledge.
He graduated from St John's College Oxford with a BA in oriental studies (Chinese). He is married with two children and one grandchild and lives in London.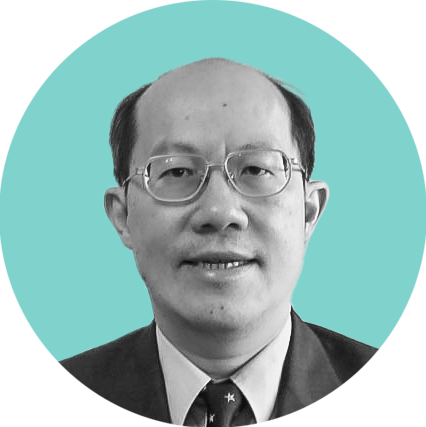 Willy Lam
Political Analysis
Willy Lam has more than forty years of experience researching and writing about China. Given the ever-growing complexities of Chinese politics, economics and society, he ensures that Enodo's China reporting is grounded in a thorough evaluation of the intertwining ties between socio-political and economic developments.
In Willy's words, "China has always been a moveable feast. Despite – or because of – the lack of transparency, particularly regarding high-level decision-making, piecing together the real picture about economic and political changes remains a fascinating challenge. I've been watching China pretty much since my first trip to Beijing in 1973. And throughout the somewhat bumpy cycles of reform and opening up versus the imposition of order and discipline, we've learnt to appreciate the resilience and vibrancy of the Chinese people. It's a pleasure and privilege to continue reading the tea leaves and talking to cadres, scholars and businesspeople as well as ordinary citizens about the twists and turns of Chinese politics, economics and foreign affairs."
Willy has studied in Hong Kong, the US, France and mainland China. He holds a master's degree in Asian studies from the University of Minnesota, another master's degree in Buddhism from the University of Hong Kong and a doctorate in economics from Wuhan University. A long-time Hong Kong resident, Lam speaks English, Chinese, French and Japanese. His latest books are Chinese Politics in the Xi Jinping Era and The Struggle for China's Future, both published by Routledge in London and New York.
Willy has taught Chinese politics, economics and foreign relations at the Chinese University of Hong Kong since 2007. Before that he was a journalist specialising in Chinese affairs at the South China Morning Post and CNN.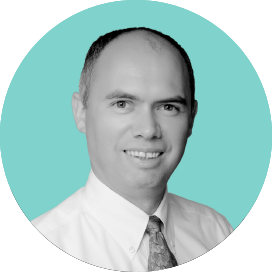 Fraser Howie
Financial Markets Analysis
Fraser has worked in China's financial markets as a practitioner and a researcher since the 1990s, giving him a rigorous understanding of the markets that is unrivalled. The book he co-authored with Carl Walters, Red Capitalism: The Fragile Financial Foundation of China's Extraordinary Rise, was named by The Economist as one of its books of the year in 2011. The weekly said: "Two bankers with years of experience in China shine an unprecedented light on the remarkable 32-year effort to build the country's financial system—on its vices, virtues and many conflicts of interest."
In his words, Fraser says: "Never accepting anything at face value is key to understanding China. With decades of direct investment experience coupled with in-depth research I have perhaps a unique perspective which allows a better handle on Chinese capital markets than most other observers."
Fraser is co-author of two more books on the Chinese financial system, "Privatizing China: Inside China's Stock Markets" and "To Get Rich is Glorious!: China's Stock Market in the '80s and '90s".
He studied natural sciences (physics) at Cambridge University and Chinese at Beijing Language and Culture University. He has worked for Baring Securities, Bankers Trust, Morgan Stanley, CICC and CLSA, where from 2003 to 2012 he was a managing director in the listed derivatives and synthetic equity department.
Fraser's work has been published in the Wall Street Journal, Foreign Policy, China Economic Quarterly and the Nikkei Asian Review. He is a regular commentator on CNBC, Bloomberg and the BBC.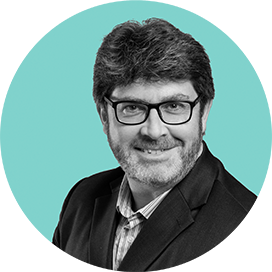 Calum MacLeod
China News That Matters
Beijing-based for over two decades, Calum has got to grips with multiple aspects of China's remarkable transformation. A fluent Mandarin speaker, and former China correspondent for The Times, he's reported from every province - and helped build factories in some as an investment consultant for British firms. Calum is the co-author of 'China Remembers', an oral history containing "some of the most honest, varied and compelling accounts of the country ever compiled".
In his words, "Covering China is an often frustrating but endlessly fascinating occupation. Long rich in contradictions, the PRC is run by a regime both stronger and yet more fearful than I've ever known it. Rejoice that it's also home to personalities big enough to sprinkle optimism however bleak the outlook."
Calum studied Chinese at Oxford University. He has worked at China advisory firm Batey Burn, as Beijing bureau chief for The Independent, and as Asia correspondent for USA Today, reporting from as far west as Kyrgyzstan, south to Indonesia and east to Japan. He co-wrote the guidebook 'Uzbekistan - The Golden Road to Samarkand', described by the New York Times as "one of those rare travel guides that is a joy to read whether or not you are planning a trip."
Calum lives in London.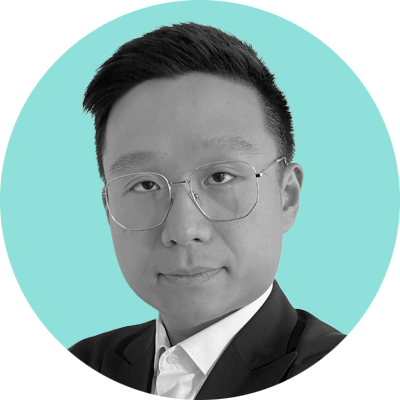 Jiaming Gu
Economist
Jiaming joined Enodo Economics in August 2021. He is an economist and part of the research team working alongside Diana Choyleva. Jiaming's key areas of research include China's banking system, the digital yuan, and Chinese MNEs' global strategy. He was a key analyst and provided in-depth research for Enodo's special project, "China's Quest for Financial Self-Reliance: How Beijing Plans to Decouple from the Dollar-Based Trading and Financial System" (published 2022).
In his words, Jiaming says: "I am a native Chinese economist trained in Western political and economic techniques at LSE and Enodo. This brings a unique perspective to my analysis of China's macroeconomics and politics. By integrating mathematical models with a holistic approach that incorporates history, international politics as well as Chinese tradition, I offer nuanced insights into China's development. My goal is to foster understanding and facilitate informed decision-making in our interconnected world. Leveraging my cross-cultural background and expertise, I aim to provide our clients with valuable perspectives that contribute to a comprehensive understanding of China's socio-economic landscape."
He obtained his Master's degree in Accounting, Organisations and Institutions at the London School of Economics and Political Science (LSE) in 2021 and also holds a BSc(Hons) Government & Economics from LSE.
Jiaming completed several internships during his university studies. He interned at the Bank of China (UK) in London and a large real estate firm in China. He was also involved in many interdisciplinary research projects at LSE.
Jiaming is based in London.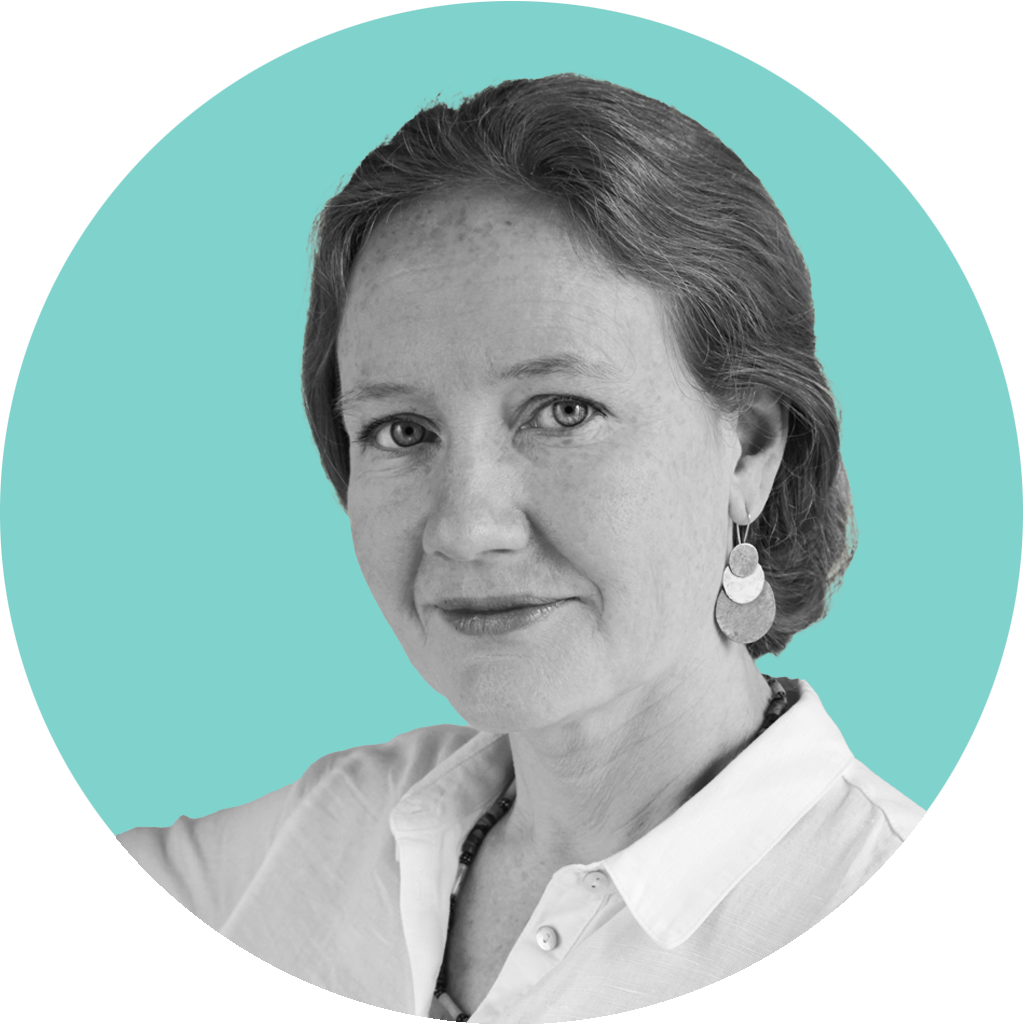 Lucy Hornby
Editor
Lucy Hornby lived in China for almost twenty years, working as a journalist for Reuters and the Financial Times. She has reported from every Chinese province and region, on topics ranging from elite politics to the trade war and environmental pollution. Her award-winning coverage includes investigations into the ownership and financing of some of China's largest and most opaque conglomerates.
In her words: "China's endless complexity makes it a fascinating place, but it can be challenging for outsiders. Add to that a political-economic system that operates according to a very different logic than foreign investors' home economies, and pitfalls abound. When reporting from China, I always asked myself: how is this issue viewed in China? Often, of course, the starting point was very different."
Lucy is currently a visiting scholar at Harvard's Fairbank Center for Chinese Studies. She was a 2020 fellow at the Nieman Foundation for Journalism at Harvard. She first moved to China in 1995, thanks to Princeton-in-Asia, a program that builds bridges between the US and Asia. She taught English in the industrial city of Wuhan, and moonlighted for the city television station's evening news program. Prior to reporting from China, she covered Asian energy markets and investment for Dow Jones Newswires, and Latin American energy investment for Energy Intelligence. Her coverage has been honoured with the 2018 Society of Publishers in Asia (Sopa) award for excellence in business reporting, among other awards.
Lucy is fluent in Mandarin Chinese and French, and also speaks Spanish. She graduated from Princeton University with a degree in anthropology.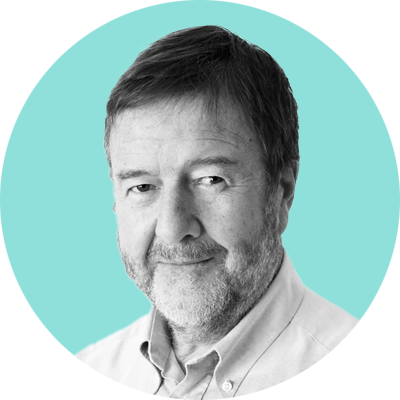 Alan Wheatley
Editor
Alan was the China Economics Editor for Reuters based in Beijing from 2005-11, as part of a career in which he reported from more than 40 countries. Alan is the co-author and editor of 'Power of currencies, currencies of power', a 2013 book that argued why the renminbi – then as now - is unlikely to dethrone the dollar any time soon.
In his words, "The CCP is so opaque that it's easy for outsiders following the Chinese economy and policymaking to be swayed by the last cogently expressed opinion they heard. When peering through the fog it's vital to be clear on the Party's priorities in key areas such as technological modernisation, debt sustainability, financial liberalisation and the property sector."
In the course of a career with Reuters news agency spanning more than three decades, Alan covered economics and financial markets in London, Frankfurt, Paris, New York, Washington, Tokyo and Singapore. He attended countless IMF, G7 and EU summits and reported on landmark economic events including the Latin American debt crisis of the 1980s; the 1985 Plaza Accord; negotiations to create the euro; Japan's struggle to defeat deflation; and the euro zone crisis – plus, of course, the meteoric rise of China in the 2000s.
Alan studied French and German (interpreting and translating) at Heriot-Watt University and Edinburgh and divides his time between London and Provence.
Daniel Kasabov
Research Analyst
Daniel is a part-time research analyst at Enodo Economics, focusing on data modelling, analytics and forecasting.
Daniel joined Enodo Economics in April 2017 and has worked as an economist at the Bulgarian National Bank, the country's central bank, since 2013. He has been teaching a course in fundamentals of finance at the University of National and World Economy in Sofia since 2013.
He has a PhD in international finance and a BSc and MSc in finance and macroeconomics from the University of National and World Economy in Sofia.
Daniel is based in Sofia.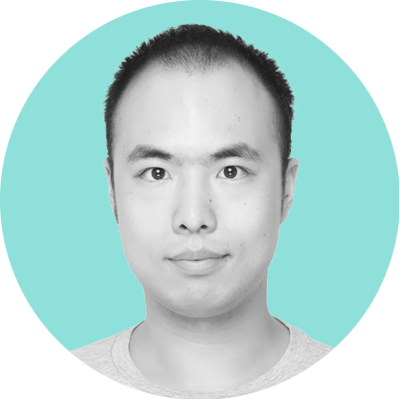 Kuiyan Li
Research Analyst
Kuiyan is a research analyst at Enodo Economics, based in Changchun. He provides on-the-ground economic and financial market research.
He joined Enodo's team in June 2020 as a summer intern, after graduating with a master's degree in economic finance from the University of Reading, in the UK. Kuiyan has a bachelor's degree in finance from Ji Lin University in China, and another master's degree in programme and project management from the University of Warwick, in the UK.
Kuiyan did several internships during his studies in China. In 2018-2019 he worked for ShenWan Hongyuan securities, in 2016 for Jilin Degu law firm and in 2014 for China Merchant Bank.
His research interests include China's monetary policy, the digital yuan and China's payments system.
He is based in Changchun, the capital city of Jilin Province.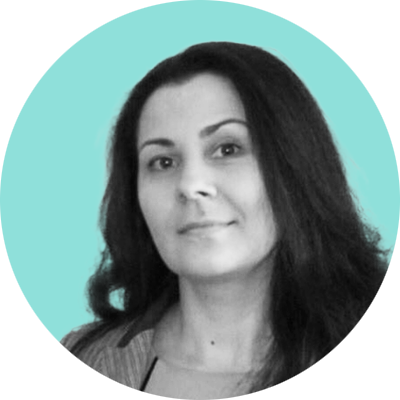 Tsveta Andonova
Digital Marketing and Sales Support Executive
Tsveta joined Enodo in November 2021. She is responsible for executing Enodo's marketing strategy and managing the company's digital presence.
In her words: 'When used responsibly, I love the power of social media and digital in general. At Enodo we use it to reach a broad audience. Helping even more investors, business people and policy makers untangle the complexity of China".
Tsveta has been working in marketing since 2015, helping companies create and execute their marketing strategies. She is a graduate of the New Bulgarian University and is based in Sofia.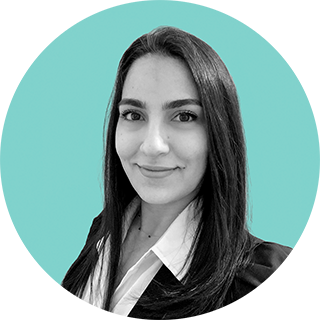 Salma Abou Zaki
Senior Project and Client Manager
Salma joined Enodo Economics in June 2019. Salma manages relationships with a number of our key clients and she is also responsible for executing a variety of business development projects.
In her words: "I strive to learn and understand our clients' business and any China issues they are currently grappling with. I am keen to ensure that they are kept up-to-date on China themes that are critical to their investment/business planning and decision making".
Prior to joining Enodo Economics, Salma worked in consulting and client-focussed roles, including 5 years at Deloitte and senior roles at Grant Thornton and Gallup. Salma also worked for a couple of years at Pfizer.
Salma is based in London.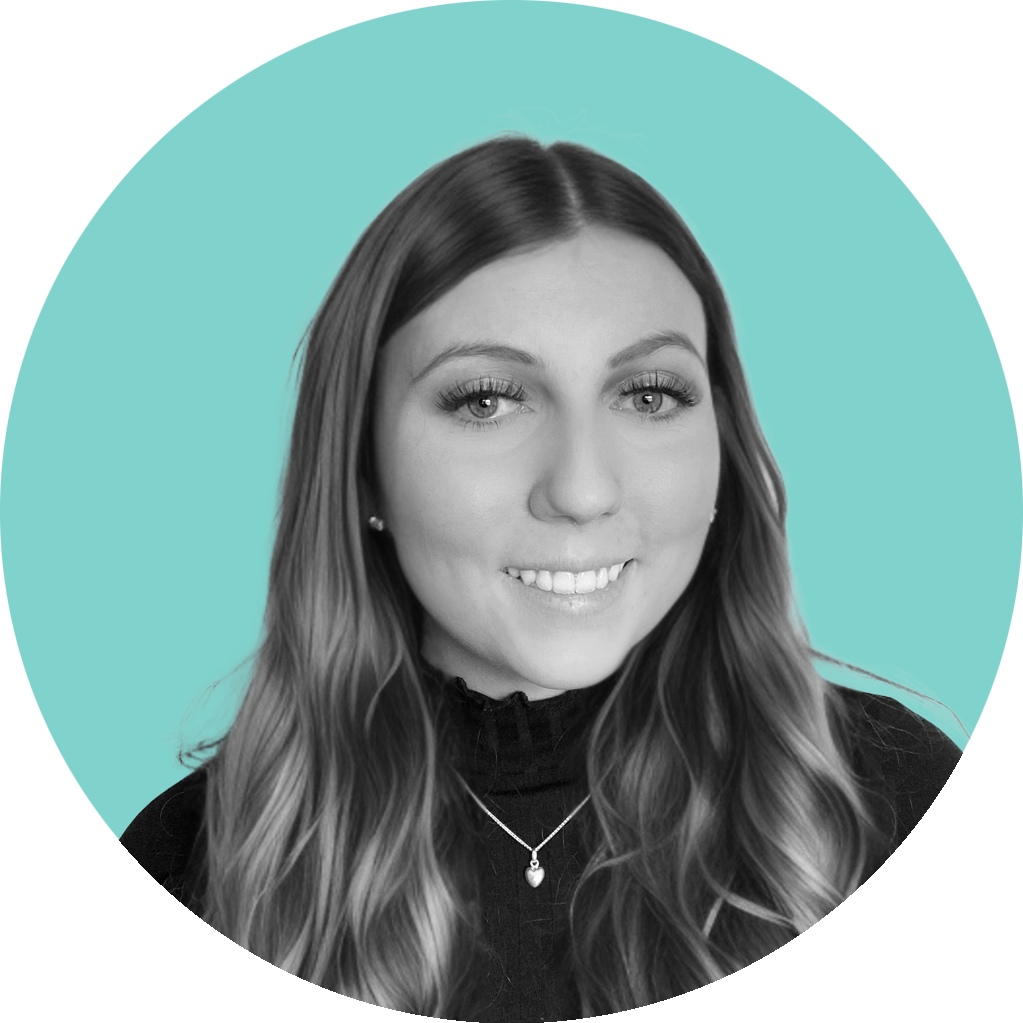 Jasmine Jones
Business Development Executive
Jasmine joined Enodo in August 2023. She is responsible for uncovering new businesses opportunities, pairing prospective clients with services that best suit their business needs, and explaining how Enodo helps untangle China's economic, political, and geopolitical impact on the rest of the world.
Jasmine joined the company as a recent graduate from Cardiff University, where she studied Journalism, Media & Culture. During her studies she unlocked a passion for political communication as a way to help better understand foreign cultures, policies, and decision making.
Jasmine is based in London.